HOLIDAY 2020
by Alex Mitsiopoulos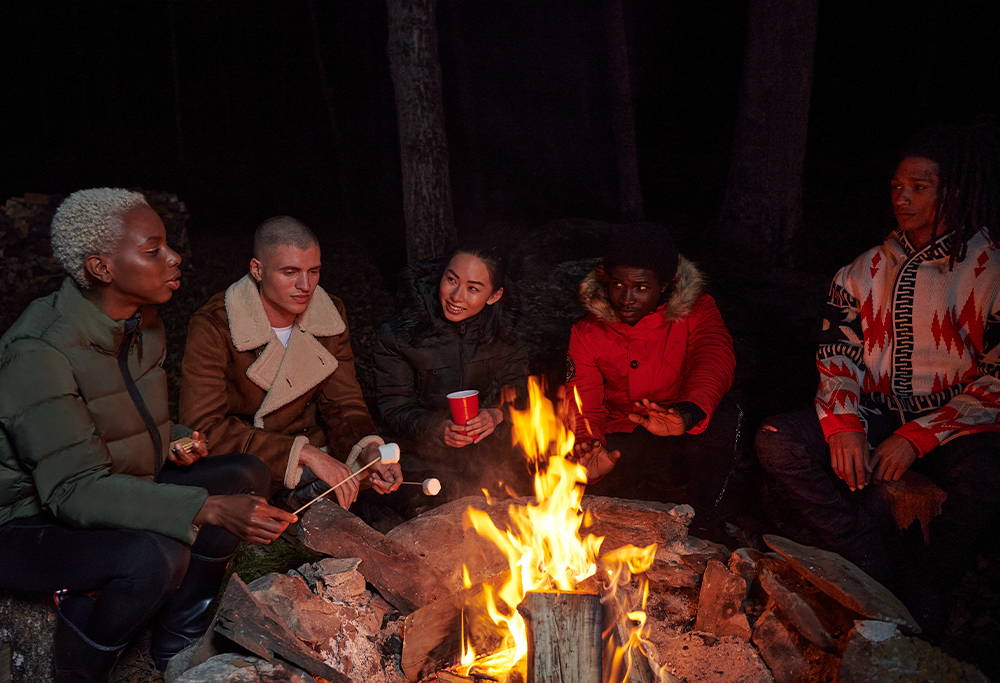 It's a chilly Friday afternoon in December – you just got home from work. Exhausted, you throw on some sweats and make a beeline toward the couch, and just before your head hits the cushion, the phone rings. It's your best friend, whom you haven't seen in what feels like a lifetime. "See you in an hour, pack your things," he says.
You scramble to get ready, and before you know it, a bass-laced anthem comes blaring down your street. Your friend's here, and he brought the crew. You hop in the van and head upstate.
Time flies, and before you know it, you've arrived at the cabin. The snow-covered estate is modern, but with a cozy feel. Everyone escapes the van and gets situated – drinks are prepared, the fire is started, and stories are recounted through unencumbered laughter. It's not long before the gifts get brought out, and as the Secret Santa exchange commences, you realize something. The holidays aren't about what you get, but who you get to spend them with.
It's the most wonderful time of the year, but it can also be an incredibly stressful one. Who do I need to buy gifts for? What do they want? Will they arrive on time? These are all questions that plague our minds during the holiday season – but not this year.
With the help of our Holiday Gift Guide, you'll have everything you need before you need it. Our handpicked collections of holiday cheer have something special for everyone, from your best friend to your mother. It's broken down by category, so you'll have no trouble finding sweet treats for everyone in the family.
Looking for outdoorsy gear? Flip through our selection of winter-ready coats, boots, and thermals. Need something for that athletic someone? We've got the sneakers, hoodies, tees, and joggers to push them through their workout. Whatever you're looking for – we're sure to have it.

In addition to shopping by department, our Holiday Gift Guide can also be filtered by brand. Browse the freshest festive gear from their favorite brands, like PUMA, Hunter, Nike, The North Face, Polo, UGG, and much, much more. Keep your seasonal spending in check with our shop-by-price feature. We have Santa-approved gifts starting at 20% off, 40% off, $30 and under, and $100 and under. With this guide, you'll have no problem finding presents to place underneath the tree.
But, what about shipping? Don't worry; with our shipping calendar, you'll know exactly how long it will take for your precious parcel to arrive.
Think of it as our gift to you. This carefully organized guide strips away the guessing to give you more time to focus on what matters – spending time with loved ones. Take that trip up to the country and start a roaring fire. Savor the company of your dearest friends and family. Reminisce about the good old days. Make plans for an exciting future.
Turn up the music, crack open a cold one, and just relax. Don't stress about what to get them this year; leave that to us.